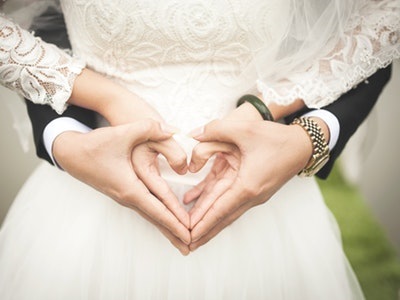 Only you and me- Wedding for two
1x bottle of sparkling wine
2 x nights (bridal) suite incl. breakfast
1 x candlelight 5 course dinner
1 x make-up for the bride
1 x massage for the groom
You: bridal bouquet + He: pin
A wedding for two, secretly without friends or family?
In the romantic castle, your civil marriage will take place under the open sky, in the pavilion or in the prince's room.
The wedding night in the princely (bridal) suite will not be forgotten, breakfast will be served in the room or in the restaurant Rudolphi.
As a bride, you will be brightened up with type-appropriate make-up and the groom will feel pampered and relaxed through a massage.
A bridal bouquet for the lady and the badge for the gentleman await you. We spoil you with a 2-course menu and a candlelit 5-course dinner on the evening of the wedding.
Cut the wedding cake together and celebrate your love. possible expiration and tips
Including late check-out
Complete price 424 euros per person